NSW COVID19 update for January 2, 2021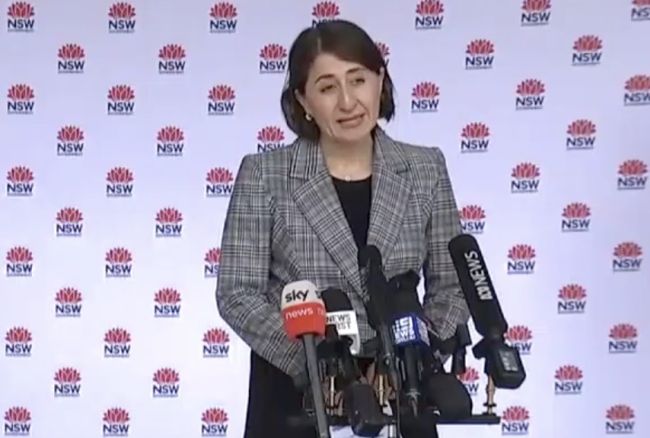 NSW recorded seven locally acquired cases of COVID-19 in the 24 hours to 8pm last night, with an additional 12 cases in returned travellers in hotel quarantine. This brings the total number of COVID-19 cases in NSW to 4,758 since the beginning of the pandemic.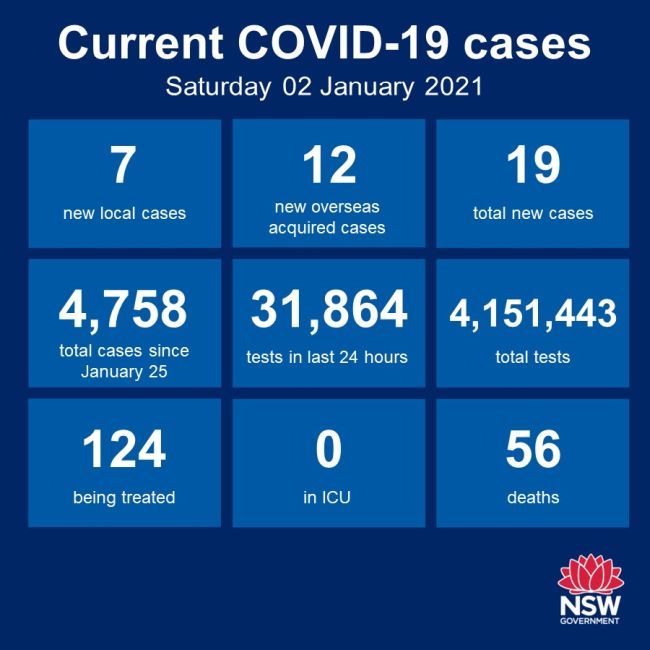 There were 31,864 tests reported to 8pm last night, compared with the previous day's total of 32,010. NSW Health thanks the community for coming forward and urges people, especially those in western, south-western Sydney and Wollongong to continue to do so in the days ahead.
Of the 7 new locally acquired cases to 8pm last night:
- Five of today's locally acquired cases are from western and south-western Sydney and linked to the Berala cluster. There is now a total of seven cases in this cluster – the original case, a man in his 40s, five of his family members and a co-worker.
- One locally acquired case is a household contact of a previously reported case, a patient transport worker, and had been isolating for their infectious period. This is the second family member of this patient transport worker to test positive, while a co-worker also previously tested positive. Whole genome sequencing reveals that their infection was acquired from returned travellers they transported.
- One locally acquired case is from inner south-western Sydney and their source of infection remains under investigation.
- In addition, 12 cases were acquired overseas and are in hotel quarantine.
Image Credits: NSW Health Facebook