Queensland Woman 'Speechless' After Winning $60 Million Powerball win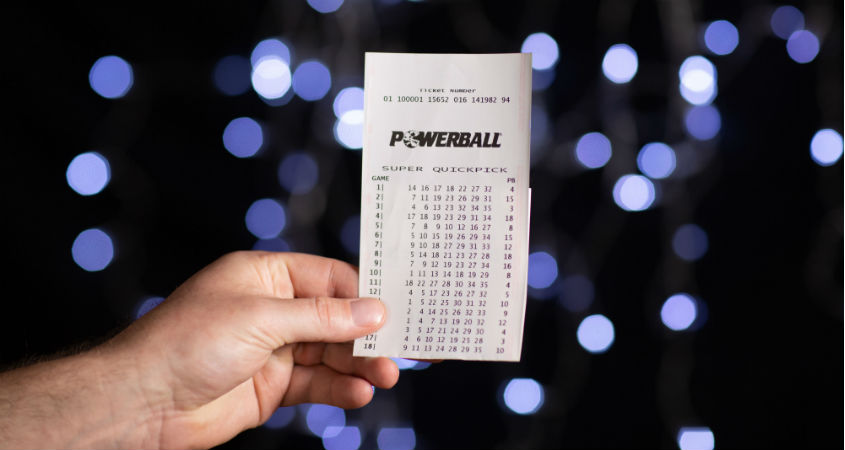 Image Credit: The Lott
A Caloundra woman found herself lost for words overnight, when a Lott official confirmed the life-changing news that she held the only division one winning entry in tonight's Powerball draw, netting her a cool $60 million win.

The Sunshine Coast local held the only division one winning entry in Powerball draw 1238, drawn Thursday 6 February 2020 and takes home $60,000,000.

When a Lott official phoned her immediately after the draw, the woman couldn't contain her disbelief at the mind-blowing news.

"I can't believe it! Someone must be having me on!" she exclaimed.

"I need to double check this is real. I'm not sure I believe you.

"It's crazy! I still just can't believe it. I'm speechless. I just don't know what to say!

"I'm going to have to make sure this isn't some weird dream.

"I'm going to go and check my ticket to make sure I have won and then I'll be straight on my phone to my family to share the good news."

When asked how she planned to revel in life as a multi-millionaire, the Powerball winner confessed she was overwhelmed with choices of how she could enjoy it.

"There is heaps of stuff I can do with this win!" she declared.

"I just have to let it sink in and work out what to do with it, but it won't be long before I have lots of things going on.

"I'll probably be retiring early. I don't think I'll go back to work that's for sure!

"I'll definitely going to be spending tonight thinking about how to enjoy the prize and planning my celebrations!"

The regular player, who wishes to remain anonymous, purchased her 8 game QuickPick entry at Caloundra Newsagency, Shop 1, 72 Bullcock Street, Caloundra.

Caloundra Newsagency owner Cameron Boyd said he was thrilled his outlet had sold such a massive prize.

"We are so thrilled one of our customers is $60 million richer!" he exclaimed.

"I can't believe it! I'm speechless at this news!

"We wish the winner all the very best with their windfall and we can't wait to do it all again."

Between 1 January and 31 December 2019, 14 Powerball division one winners across Australia pocketed more than $541.87 million in prize money.

The winning numbers in Powerball's $60 million draw on Thursday 6 February 2020 were 26, 3, 11, 2, 15, 1 and 35. The all-important Powerball number was 17.

Across Australia, there was only one division one winning entry in Powerball draw 1238 – an entry from Queensland.

The Lott's division one winning tally has now reached 235 so far this calendar year.