Where the Crawdads Sing Trailer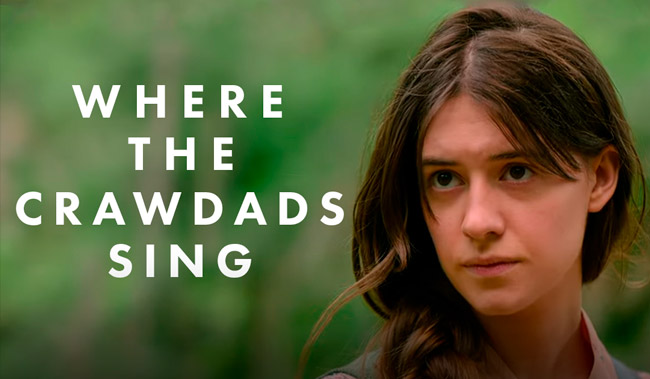 Where the Crawdads Sing is a drama film about a girl who was abandoned in the North Carolina marsh.
Set over the 1950's and 1960's, the story follows Kya (Daisy Edgar-Jones) as it shows her life in the marsh.
She is an extremely resourceful young girl who makes friends in the community.
Later in life though, she falls for the quarterback who winds up dead.
And unfortunately for Kya, she is the prime suspect.
Let's back up for a second though.
What is a Crawdad though?
A Crawdad is an American slang word for a freshwater crayfish.
But do Crawdads really sing and how?
They sure can. They can produce sound whilst they create air bubbles. How about that!
Here's what that sounds like.
Now the movie is based on the bestselling novel of the same name by Delia Owens.
Here's a tiktok review of the book which makes us want to race out and buy it now!
It was such a hit that Reese Witherspoon's production company Hello Sunshine is one of the producers.
And if that's not enough, the movie will also feature the original song "Carolina" by Taylor Swift.
Where the Crawdads Sing releases in cinemas this July so be on the lookout for it.