Bindi Irwin Hits Pregnancy Milestone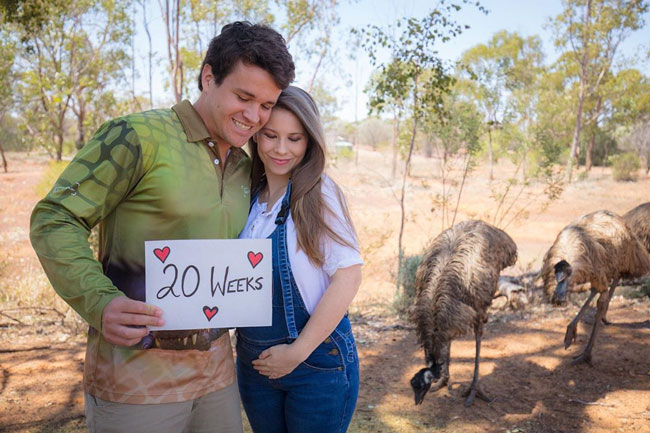 Bindi Irwin has just hit a major pregnancy milestone.
That magical halfway mark!
To celebrate the 20-week halfway point, Bindi has posted on Instagram to celebrate.
"Halfway there! 20 weeks pregnant and our baby girl is about the same size as a recently hatched emu chick."
"💗 The love I have for my sweetheart husband and our beautiful daughter is boundless."
It was just 13 weeks ago that Bindi and Chandler officially announced the anticipated 2021 arrival of their Baby Wildlife Warrior.
"Baby Wildlife Warrior due 2021. Chandler and I are proud to announce that we're expecting! It's an honour to share this special moment in our lives with you."
"Though I'm still in my first trimester, we really want you to be part of our journey from the beginning of this new life chapter."
"We couldn't wait to share the news as this beautiful little being has become the most important part of our lives. Your support means the world to us."
"Please let me know your best advice and send good vibes & prayers to our little sweetheart. Love & light. ❤️"
And with plans to have a "Home Birth" at Australia Zoo, who knows how this journey will end.
PHOTO CREDIT: Instagram @bindisueirwin