Borat Subsequent Moviefilm Trailer Is Here, and Its Just as Crazy as You'd Expect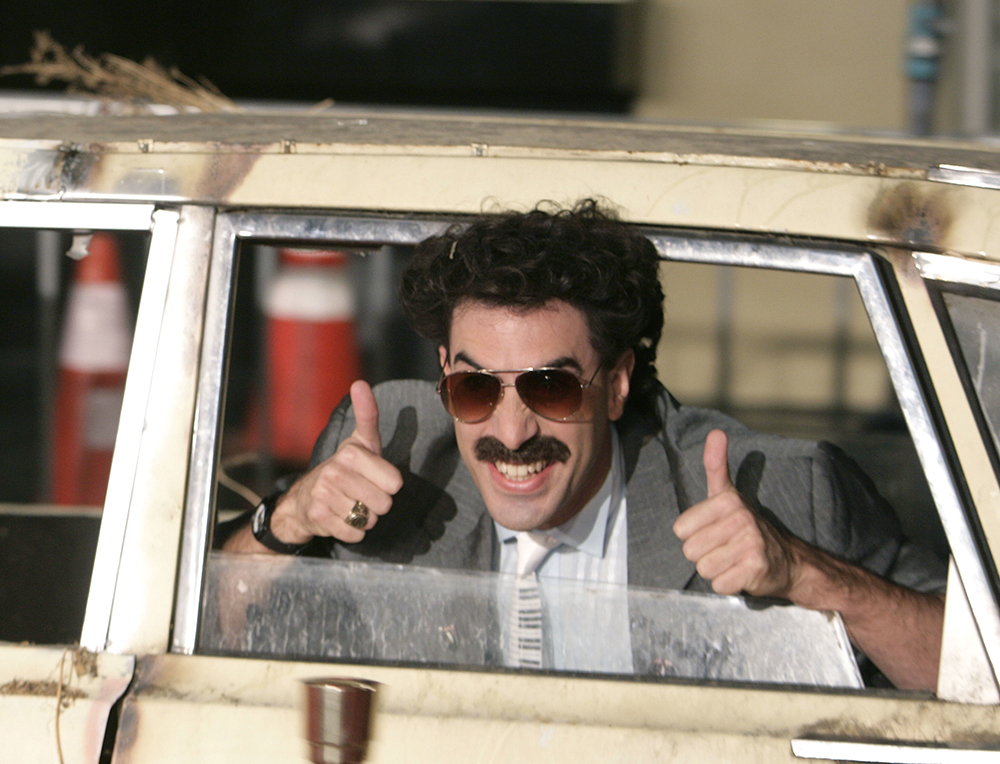 A whopping 14 years after the first Borat movie hit the big screen, Sacha Baron Cohen is back in his title role.
The Borat sequel was announced just a few weeks ago and overnight the trailer for Borat Subsequent Moviefilm: Delivery Of Prodigious Bribe To American Regime for Make Benefit Once Glorious Nation Of Kazakhstan dropped. And all we can say is it looks to be filled with even more crazy antics than the first. Which would be hard to do!
Baron Cohen will again pull on his Kazakh journalist costume in the new movie that will be realised on Amazon Prime this month.
According to Deadline, Borat Subsequent Moviefilm was the "first move to be made during the COVID-19 shutdown, shot surreptitiously as quickly as coronavirus shooting restrictions were eased, and unions were in agreement on a return to shooting."
The film was rushed through to premiere just before the US go to the polls on Election Day.
Check out the trailer below!
It is full of the awkward scenes that you are used to seeing from Borat. And in the final scenes of the trailer, you will also see Borat don a President Donald Trump costume and try to give his daughter (yes, Borat has a child!) to Vice President Mike Pence.
COMING TO AMAZING PRIME OCTOBER 23
Image Credit AP Photo/Matt Sayles, File