The Bushranger Crowned The Winner of The Masked Singer 2020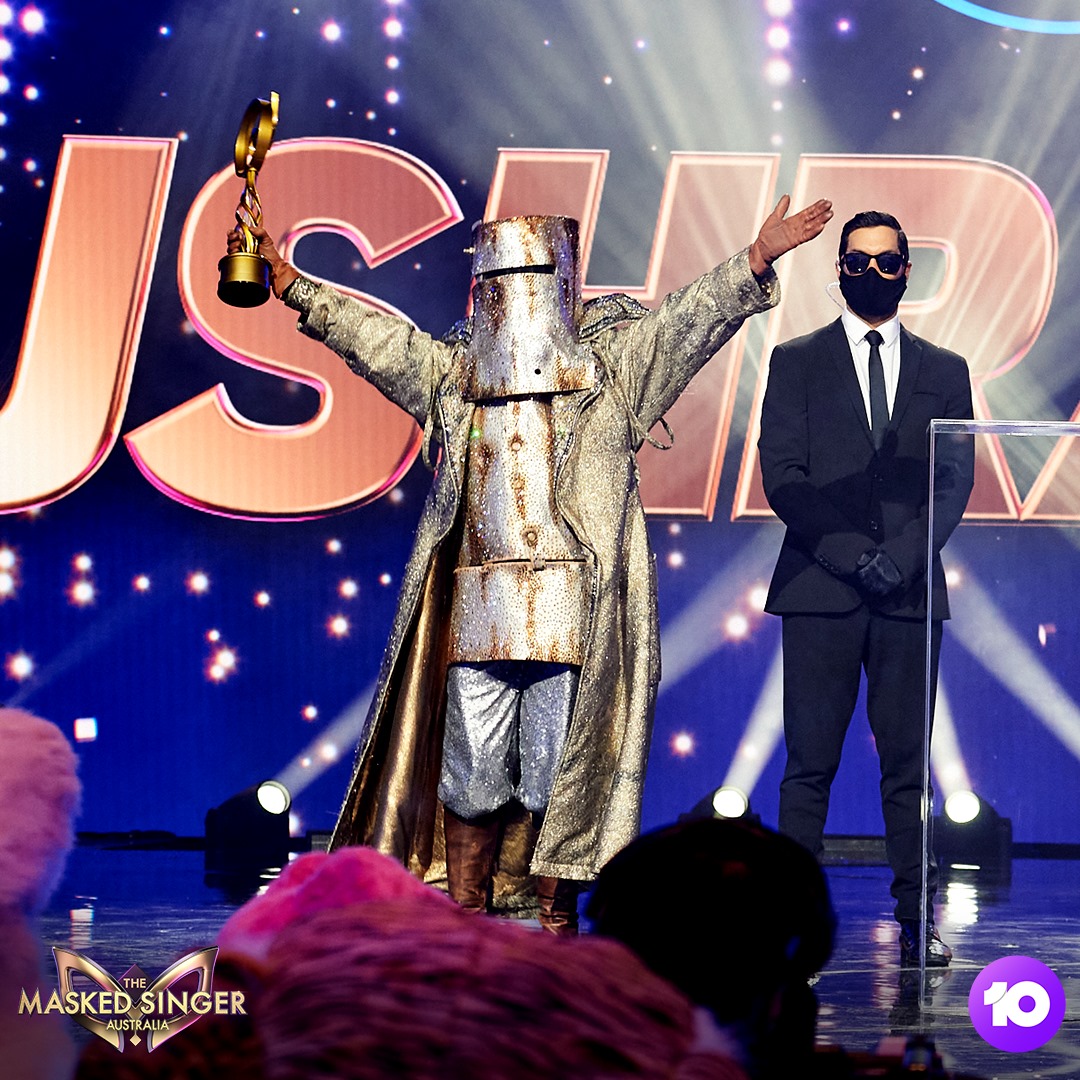 The Bushranger crowned winner of The Masked Singer 2020 (@themaskedsingerau Facebook)
In a Season Finale like no other - thanks to COVID-19 - The Bushranger has been announced as the winner of The Masked Singer 2020.
But who was under the Bushranger mask...Neighbours actress Bonnie Anderson.
In the season finale of The Masked Singer, the final masks were taken off and The Queen, The Bushranger and The Frillneck were revealed to be Kate Miller-Heidke, Anderson and Eddie Perfect respectively.
And in a surprise that no one saw coming, The Bushranger (Anderson) took out the competition with many fans of the show left surprised and shocked.
The frontrunner of the singing competition was The Queen and her odds made her likely to win, however as we know the show favourite doesn't always win.
Fans of the show were not best pleased that Miller-Heidke, after pulling out a show-stopping performance, took out the runner-up spot.
Twitter quickly blew up with fans venting their frustration that Miller-Heidke had been robbed of the win.
Australia reacts after Kate Miller-Heidke was robbed, AGAIN #MaskedSingerAU pic.twitter.com/nWw7fWJDW6

— Lady Lovely Lumps (@CheMuz18) September 14, 2020
Kate Miller-Heidke not winning the Masked Singer? Is there anything else 2020 wants to throw at us? #maskedsingerau pic.twitter.com/4vuSgFU3us

— Jess but in Tweets (@Jessicaemcb) September 14, 2020
Do we just live in a world where Kate Miller-Heidke gives us 800% and never wins?! #MaskedSinger#MaskedSingerAU pic.twitter.com/miB66WdK4n

— Priyant (@Priyant1987) September 14, 2020
@kmillerheidke, the Queen of #MaskedSingerAu, was robbed by a bushranger!! Her incredibly talented voice has been such a joy to listen to every week in #lockdown. ✨❤️👑 pic.twitter.com/LBsYxH0uRb

— Frankie wants you to wash your hands 💦🧼🙌 (@FrankenbokT) September 14, 2020
Kate Miller-Heidke has been robbed yet again! #MaskedSingerAU pic.twitter.com/5cEBd36rAQ

— Heather 💚😷 (@impossible_cut) September 14, 2020
With COVID-19 effecting filming of the Grand Final, the episode was filmed across various locations. Dannii Minogue and Dave Hughes filmed from the shows Melbourne set, Osher Gunsberg (host) and Jackie O from a Sydney Studio and Urzila Carlson via video link from Auckland.