Kirk Douglas dead at 103, son Michael says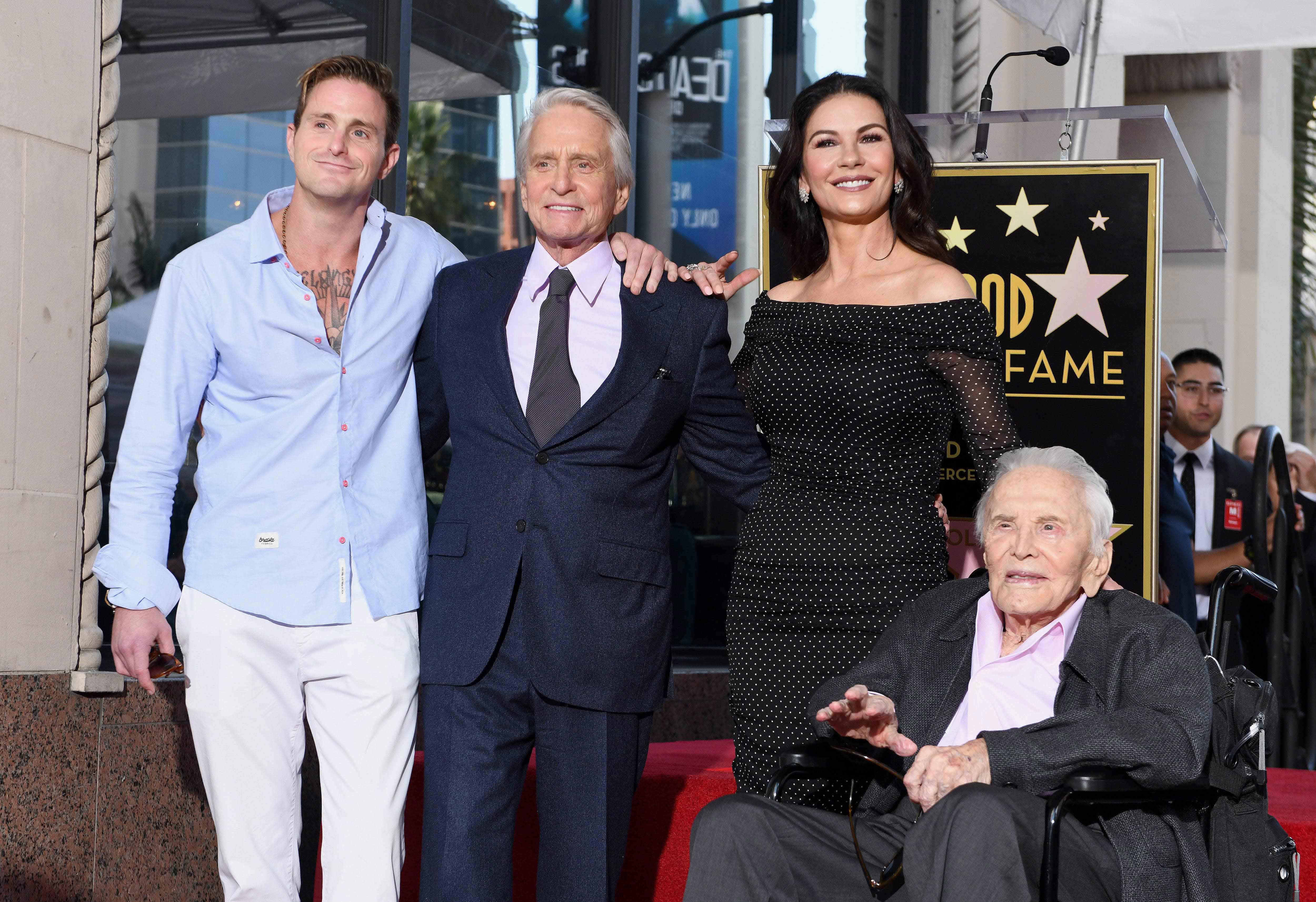 Cameron Douglas, Catherine Zeta-Jones and Kirk Douglas attend the ceremony honoring Michael Douglas with a star on the Hollywood Walk of Fame in Los Angeles, California on November 6th, 2018. Photo by Lionel Hahn/ABACAPRESS.COM.
Actor Kirk Douglas has died at the age of 103, his son Michael Douglas told People magazine on Wednesday.
"It is with tremendous sadness that my brothers and I announce that Kirk Douglas left us today at the age of 103," Michael Douglas said in an exclusive statement to People.
"To the world, he was a legend, an actor from the golden age of movies who lived well into his golden years, a humanitarian whose commitment to justice and the causes he believed in set a standard for all of us to aspire to," Douglas added.
Michael Douglas reacts to the loss of his father, Kirk Douglas, who has passed away at age 103. https://t.co/eOYAgktP8R pic.twitter.com/1ucva2ao78

— E! News (@enews) February 5, 2020
Legendary Hollywood icon Kirk Douglas has died at the age of 103. #TMS7 https://t.co/JujjzhCEtW pic.twitter.com/GCTckjY7wD

— The Morning Show (@morningshowon7) February 5, 2020
Kirk Douglas, one of the most famous actors of all time and father to actor Michael Douglas, has died. He was 103. Rest in Peace. pic.twitter.com/oZOSOWxHMk

— Golden Globe Awards (@goldenglobes) February 5, 2020
#KirkDouglas was truly the last of the Golden Age of film! An era I have loved all my life & one we will never see again. His art elevated the human spirit. A true national treasure! Xx 💋✨

All my love & prayers are with Michael Douglas, and the entire Douglas family. RIP, KD! pic.twitter.com/b9eEfioDzM

— 𝒥-𝒜 🎸✨💋 (@iamJAMusic) February 5, 2020
© RAW 2020