Bilko Grabs Life By the Balls Supporting Local Charity Calendar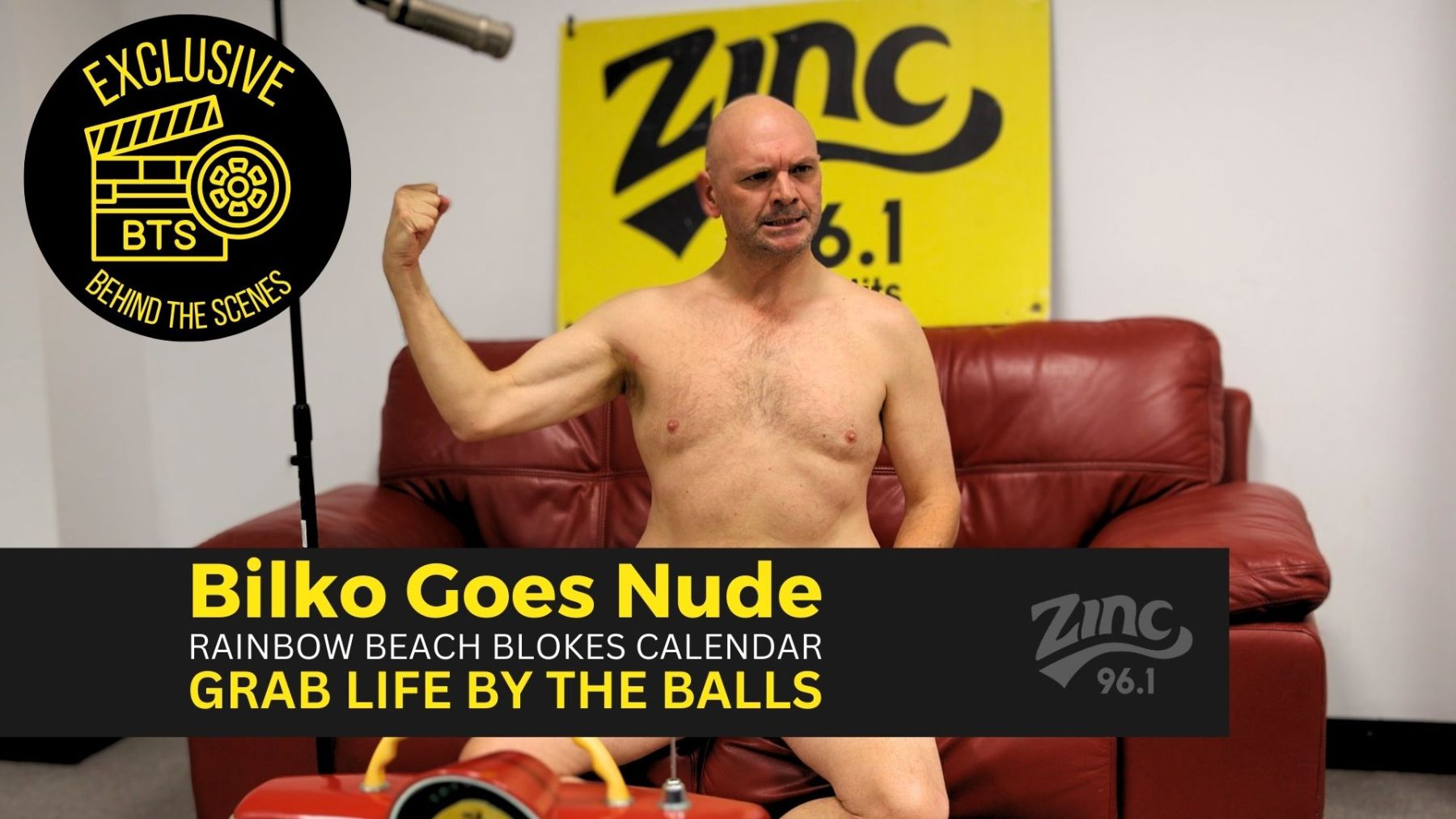 Bilko might not be ready to start his own "Only Fans" account yet but he is willing to bare all for a good cause.
The Rainbow Beach Blokes annual nude calendar is out now and features our own Bilko as one of the months. The concept is to raise awareness for Men's Mental Health and funds for local charity Grab Life By The Balls who do an unbelievable job in our community promoting positive mental health through mateship.
Watch the video to get a behind the scenes look at the process the team went through to get the perfect shot of our breakfast radio guy in all his glory.
Order your copy of the calendar now at www.rainbowbeachblokes.com
and maybe even grab one for a friend for Christmas.